Become a Member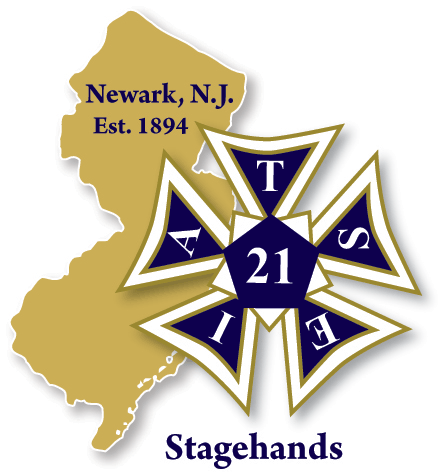 PROCEDURE TO BECOME A MEMBER
of
I.A.T.S.E. LOCAL 21
STEP 1. Applications are issued twice a year in March and October. Requests for an application must be submitted in writing and sent to Local 21 IATSE, 75 Main St. Suite 103, Millburn, NJ 07041. Resumes will be accepted. Applicants must have worked in the jurisdiction of Local 21 for a minimum of 6 months on a steady basis before an application can be issued.
There is a fee of $250 per application. Applications must be returned with payment within 30 days or they will be deemed null and void. Application fee is non-refundable. Applicants may request another application in the months of March and October. The $250 application fee applies with each request. Applications will expire after 2 years from the date of issue with no exceptions.
STEP 2. All applicants must take an exam within the 2 year period. Examination testing is given twice a year in the months of January and July. Applicants will be notified of the place and time. Applicants may take the exam anytime in the stated months above within the 2 year period. If the applicant fails the exam 2 times, there is a fee of $200 for 2 additional exams taken within the 2 year period.
STEP 3. When the applicant secures a passing grade, he/she is responsible to pay in full the initiation fee of $1500 plus the current quarterly dues within 60 days of being notified. If payment is not received in that period the applicant relinquishes all rights to the application process. If the applicant misses the payment deadline he/she must refer back to step 1. There will be no exceptions.
If you would like to request an application CLICK HERE
TRANSFERS
A member of another I.A.T.S.E. Local may request a transfer card from their Local's Secretary into Local 21. The Transfer must be accompanied by a check or money order from the member for 1/2 of the current initiation fee ($750.00).
Once the transfer is recieved by Local 21 it will be voted on by the General Membership.
If voted down, your check and transfer card will be returned to the origination Local.
If you have any questions please email secretary@iatselocal21.com
Page Last Updated: Dec 12, 2019 (08:18:19)